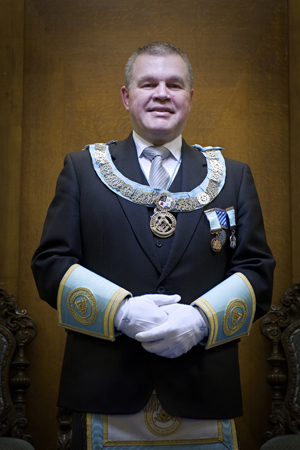 Coronavirus Update
In view of the latest Government advice on the COVID-19 (Coronavirus) pandemic and taking cognisance of the age profile of the organisation all Masonic meetings and gatherings (all Branches of the Order) are suspended until 31st August 2020 throughout the island of Ireland.
We are in extraordinary times and the health of our members is of paramount importance. We will keep the situation under constant review and keep you advised via the Grand Lodge of Ireland website www.freemason.ie
Philip A.J. Daley,
Grand Secretary.
The Provincial Grand Master
In my role as Provincial Grand Master, I welcome you to our website.
The Masonic Province of Tyrone and Fermanagh is part of the Grand Lodge of Ireland and corresponds geographically with the two Ulster counties of the same name.
Further information is contained in the section "About Us" and in the pages charting our history.
I am confident that as our website grows and develops it will become a place of interest for Masons everywhere.
R W Bro Johnny Woods PGM
News
Supporting Omagh Women's Aid during the Pandemic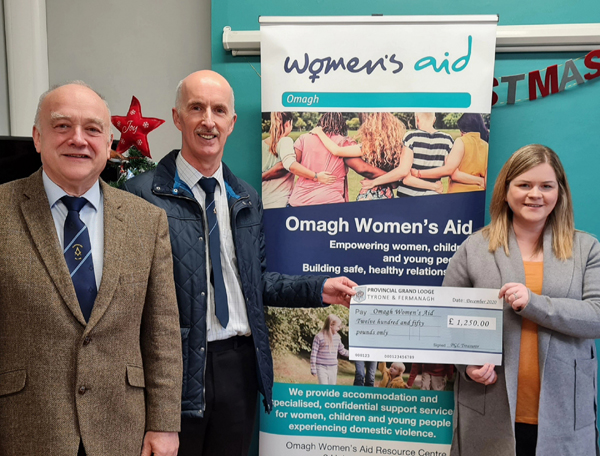 RWB Jim Moore, Provincial Deputy Grand Master, and VWB David Marshall, Provincial Grand Treasurer, Provincial Grand Lodge of Tyrone and Fermanagh, pictured presenting a cheque for £1,250 to Omagh Women's Aid representative Tanya Barr in December 2020. Women's Aid have said that this donation will greatly benefit the work that Omagh Women's Aid do to support women and children...for more
---
Supporting Omagh Care Home during the Pandemic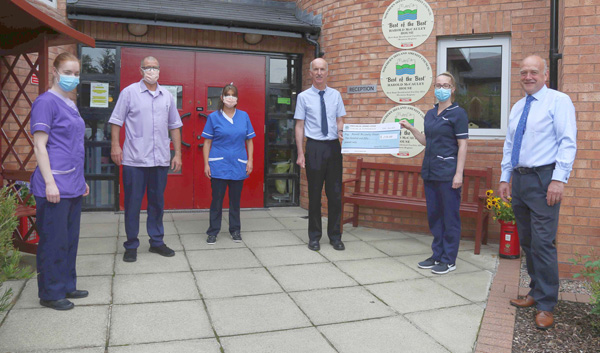 RWB Jim Moore, Provincial Deputy Grand Master, and VWB David Marshall, Provincial Grand Treasurer, Provincial Grand Lodge of Tyrone and Fermanagh, pictured presenting a cheque for £250 to Michelle Murray, Senior Care Assistant, and staff of Harold McCauley House Nursing Home, Omagh, on Wednesday 1st July 2020...for more
---
Supporting our Nursing and Care Homes during the Pandemic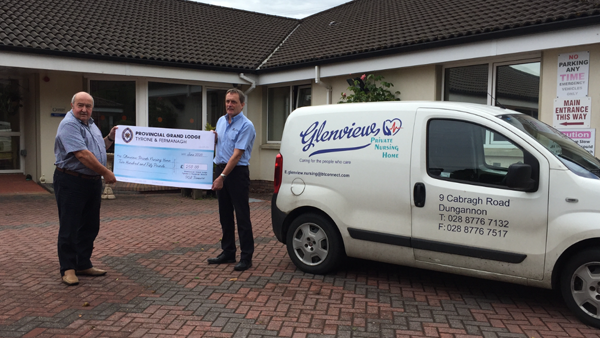 Mr Mervyn Gregg (left), owner of Glenveiw Private Nursing Home, Cabragh, Dungannon, accepting Provincial Grand Lodge of Tyrone and Fermanagh donation of £250 for the purchase of much needed PPE, from Provincial Grand Secretary, VWBro. Malcolm McQueen...for more
---
Wor. Brother Brian Monaghan presented with his 60 year Certificate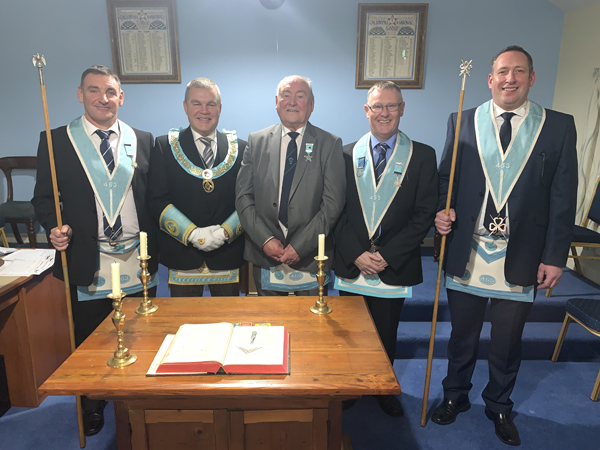 Monday evening 30 December 2019 was a very special night in Callowhill Masonic Lodge No. 453, when Wor. Brother Brian Monaghan was presented with his 60 years Membership Certificate and Bar by the Provincial Grand Master, Right Worshipful Brother Johnny Woods, and the Worshipful Master, Worshipful Brother Willie Magee...for more
---
True Friendship 579 Carol service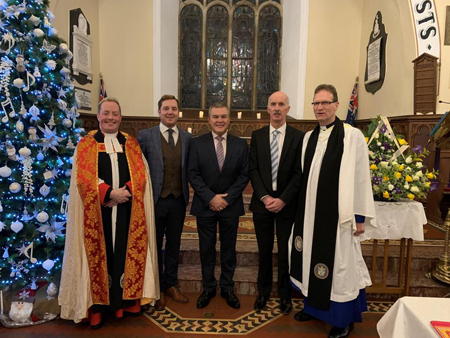 The Lodge of True Friendship 579 Dungannon held their Carol service in St Michael's Parish Church, Castlecaulfield on Sunday 1sth December 2019. The Rector Bro Rev Canon Dr Peter Thompson welcomed the many visitors and brethren to the service. V.W Bro Dean Kenneth Hall assisted the Rector...for more
---