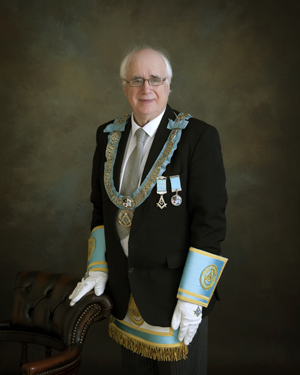 The Provincial Grand Master
In my role as Provincial Grand Master, I welcome you to our website.
The Masonic Province of Tyrone and Fermanagh is part of the Grand Lodge of Ireland and corresponds geographically with the two Ulster counties of the same name.
Further information is contained in the section "About Us" and in the pages charting our history.
I am confident that as our website grows and develops it will become a place of interest for Masons everywhere.
R W Bro Maurice Lee PGM
Next Stated Quarterly Communication
The next Stated Quarterly Communication of the Right Worshipful Provincial Grand Lodge of Tyrone and Fermanagh will be held in the Donaldson Hall, First Castlederg Presbyterian Church Hall, Garvetagh, Castlederg on Wednesday 26th September at 7:30pm sharp.
VWBro. J Woods,
Provincial Grand Secretary.
Board of General Purposes will meet at 6:45pm
News
Lodge 586 Worshipful Master Chartity BBQ 2018.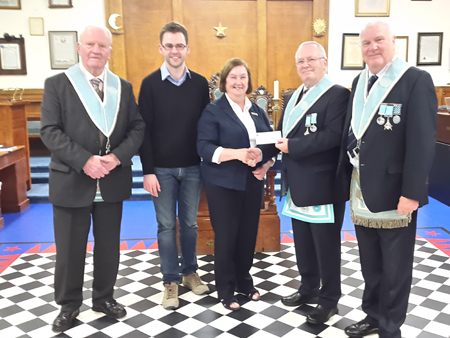 This year Masonic lodge 586 Enniskillen held their annual Worshipful Master's Charity BBQ and "Night at the Races" on Saturday 1st September 2018. It was very well attended and once again the magnificent generosity of those attending and in the donations forwarded by those unable to attend, we have raised much needed funds for our chosen charities...for more
---
Brethren conquer Mont Blanc.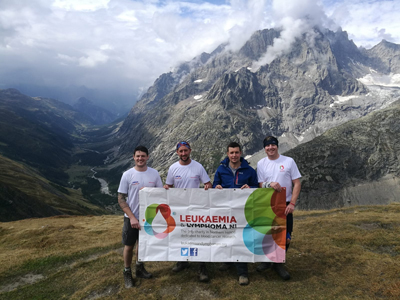 Brothers Barry and Lee Williamson of Lodge of True friendship 579 with two friends David Sharkey and Lester Weir climbed 3 peaks in 3 days in 3 different countries France,Switzerland and Italy raising funds for Leukaemia & Lymphoma N.I....for more
---
St Andrews 944, Moy, 90th Anniversary.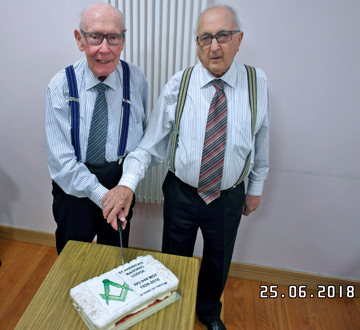 On Monday 25th June 2018 St Andrews 944 Moy held a meeting for their 90 years anniversary. St Andrews had the pleasure to be in receipt of the presence of the RWPGM of Tyrone and Fermanagh M Lee, who congratulated the lodge for achieving this milestone...for more
---
Inniskillen 744 Cycle Ride to Grand Lodge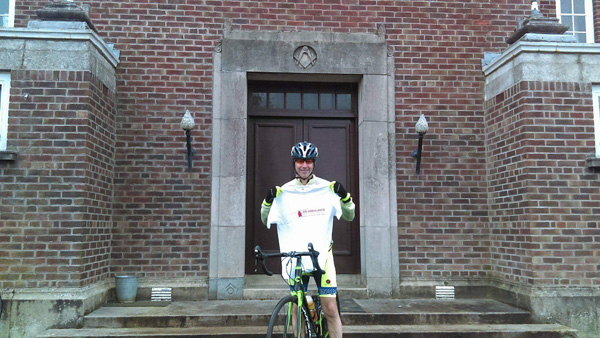 Inniskillen Masonic Lodge No 744 held its first charity event this year on Friday 11 May when the Worshipful Master W Bro Stephen Dickson completed a charity cycle ride from the Masonic Hall Enniskillen to Grand Lodge, Molesworth Street, Dublin in aid of Air Ambulance N.I. Unfortunately the weather was not in his favour...for more
---