Newtownstewart 547
Presentation to Horizon West by Newtownstewart ML 547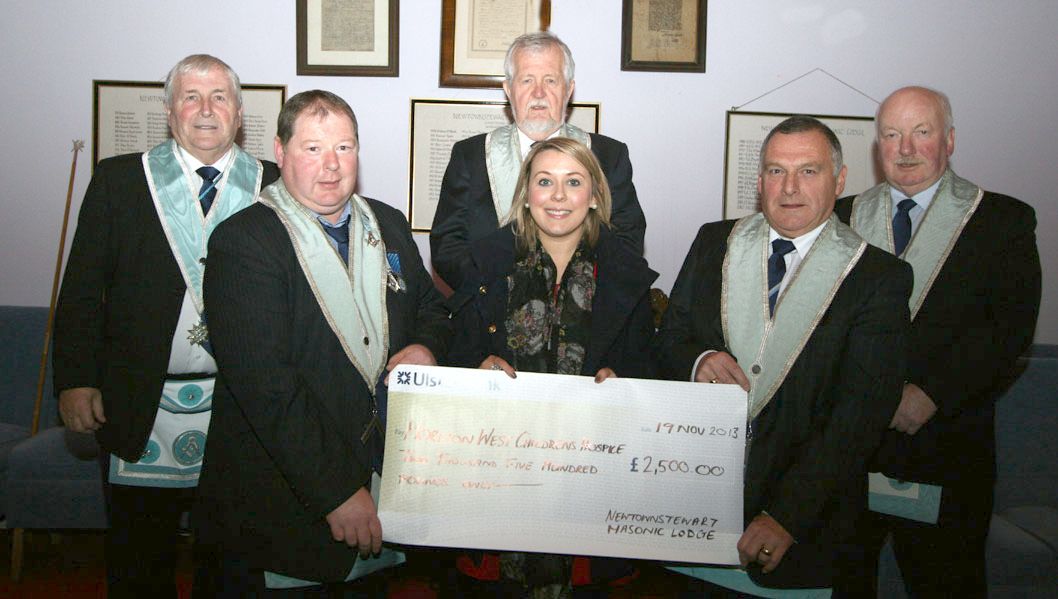 Cheque for £2,500.00 was presented to the Children's Hospice Killadeas.
A golf tournament organised by Newtownstewart ML 547 in aid of the Children's Hospice in Killadeas raised the magnificent sum of £2,500.00. Receiving the cheque from W Bro Sam Gallager [left] and Bro Robert Canders [right] is Gemma McCallan, Horizon West Community Fund Raising Officer.
Also in the photograph [back row left - right] are W. Bros Robin McCallan, John Bimson, and Stewart Robinson, who helped with arrangements for the event.
Presentation to Epilepsy Action Omagh Branch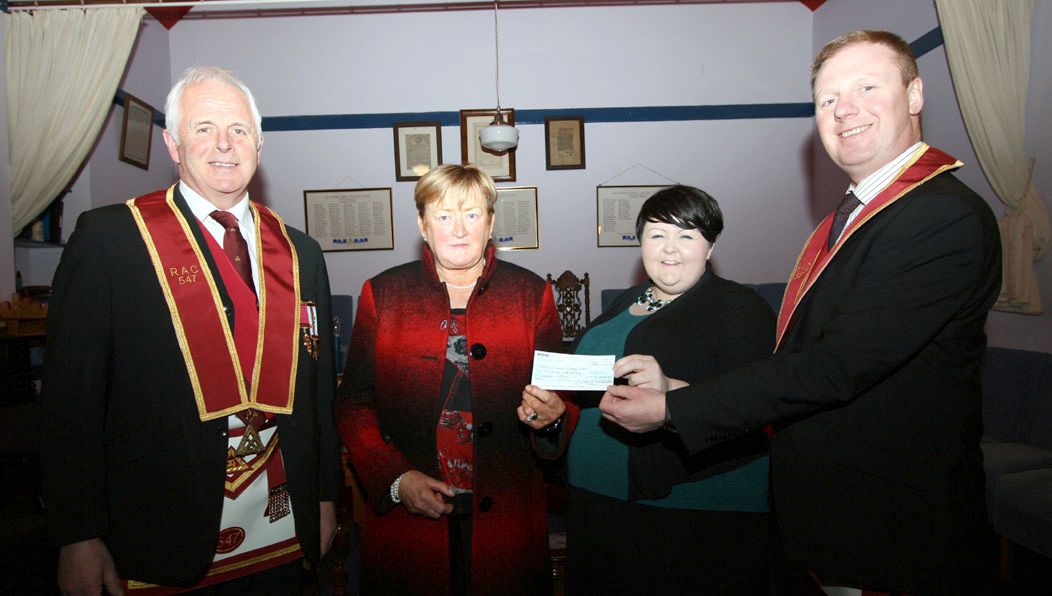 Cheque for £250.00 was presented to the Epilepsy Action Omagh Branch.
Ex Comp Gerry McFarland [left] and Ex Comp William Robinson [right] of Royal Arch Chapter No 547 Newtownstewart, present a cheque for £250.00 to representatives from Epilepsy Action, this being the past excellent King's nominated Charity for 2013.