Omagh Masonic Lodge No 689
Lodge 689 raise funds for Crohn's and Colitis UK.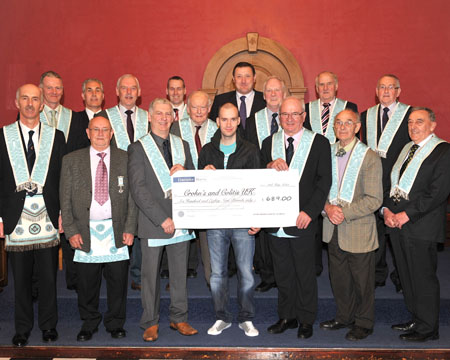 Victory Masonic Lodge 689, Omagh, presenting a cheque for £689 to Mr Craig Elliott who received the cheque on behalf of Crohn's and Colitis UK. Craig is the son of the current Worshipful Master, W.Bro. Derek Elliott. In spite of having major surgery last year Craig is planning to climb Mount Kilimanjaro to raise money to promote awareness for the charity.